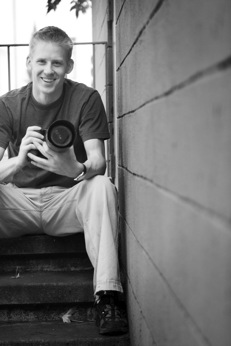 WHY I'M NOT BOOKING NEW PHOTOGRAPHY WORK...
In light of my move to Malawi, Southern Africa, I'm currently not booking any new shoots (at least, not in the USA!)
NEED A GOOD PHOTOGRAPHER?

Here are a few photographers in the L.A. area that I'd recommend, representing a diversity of styles. I've worked with each of them for years, and feel totally comfortable commending to you. You can find samples of their work and contact them directly through their websites:
Bill Blakey
's motto is "classy and fun," which perfectly summarizes his style and personality
Lukas VanDyke
shot my wedding, and is amazing at emotional portraits and artsy images
Josh Premako
also shot my wedding, and is a great, moody "fly on the wall" photojournalist
Shay Thomason
is a photographer and graphics designer with a very clean, commercial style
INQUIRING ABOUT A SHOOT I'VE ALREADY DONE?

Almost every shoot I've ever done is
archived online
, or peruse my
portfolio
. If you'd like to order prints or products, license some of my images, or have other questions, simply
email me
.